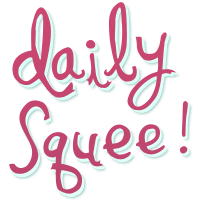 Daily Squee
Squee Spree: Sea Lions Vs. Walruses!
Squee lovers, this week's Squee Spree contest features two marvelous marine mammals!
In the ittier bittier corner, we have squee lil' sea lion babies! And in the far less itty bitty corner, we have wonderful walrus tots!
Let us know which animal you want by taking the poll!
[polldaddy poll="5858773"]