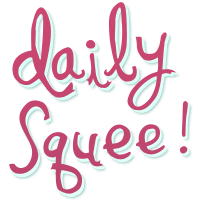 Daily Squee
Squee Spree: Maras Vs. Rock Hyraxes!
Squee lovers, this week's Squee Spree contestants are both exotic cousins of g-peegs!
In the longer-legged corner, we have marvelous little mara tots! And in the scruffy and rugged corner, we have itty bitty rock hyrax babies!
Let us know which animal you want by taking the poll!
[polldaddy poll="5904718"]
Photos by Neva Swensen and Ron Winkler