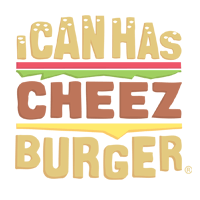 I Can Has Cheezburger?
Viral Post About a Dog Trying To Drown His Owner Turns Into Hilarious Memes
A couple of days ago, Holly Monson went to the lake with her sister and her pup, Sam. However, their joyous time in the water quickly turned into something completely different when her dog was apparently trying to drown her sister, while clearly showing no remorse about it. "My dad threw his ball into the water for him to get, which he did until he spotted my sister and decided to swim over to her instead," Monson told Bored Panda. "I don't know if he was trying to save her or save himself, but that's when he put my sister under for a good five seconds before my dad came to the rescue!" They got Sam back onto their boat, returned him his ball, and all was good. "My sister Ariana is also perfectly fine; just a few scratches." The internet couldn't stop laughing at the way this situation escalated and perfectly memed it.
It all started with this post...

---

Here are some close up photos of the event

---

---

---

---

The internet was worries as well as amused by the events:

---

---

---

---

---

---

---

---

---

---

---