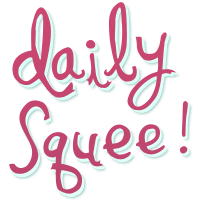 Daily Squee
Reader Squees: All Aboard!
Embiearts says: "Merry, Pippin and Kippa hitching a ride on their fuzzy friend, Layla!"
Layla makes an excellent ferry!
Do you have a squee pet that you want to share with the world? Send us your pet pictures and stories, and they could end up on Daily Squee!