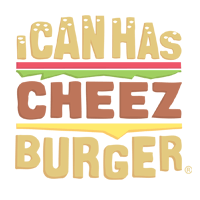 I Can Has Cheezburger?
Happy Monty Was Born With a Feline Down Syndrome And He Is Just Pawsome!
Welcome to the universe of happiness of the magnificent Monty, an adorable cat from Denmark who was born without a bone in his nose but is still puurfect in our eyes and followed by nearly half a million fans on his Instagram feed, @monty_happiness. Via: The Purrington Post
1

Rescued from a shelter in Copenhagen, Denmark at the age of three, Monty was born without a nasal bridge but while this 'chromosomal abnormality' causes him to sneeze a lot, he is otherwise healthy and can breathe normally.

---

2

Meet the pawrents – Mikala & Michael. This adorable couple support Monty in his noble quest as an ambassador for "crooked" cats everywhere…

or in their words, "Cats that may not look perfect in everyone's eyes. We want to raise attention to the fact that looking different doesn't mean you can't be fantastic."

---

3

During his time at the shelter, Monty shared a room with a group of unruly cats, but he always remained calm and composed even when they were aggressive with him.

---

4

His friendly and gentle nature immediately struck Michael & Mikala who, when they first met Monty said, "there was no doubt in our minds that he was coming home to live with us"

…his special appearance makes him look so incredibly cute, but his personality is rare as a diamond!"

---

5

Monty LOVES to play and watch birds in the garden

His new favorite activity is to try to get us back into bed to snuggle with him! He will stand in the bed, meowing loudly until we join him! He also loves to play hide-and-seek with Michael.

---

6

Monty is on a special diet for his kidneys, but he loves his vet and dry food

His absolute favorite though is ginger snap cookies, even though he's not allowed any! We can't even eat them in the house because Monty will try to steal them! Even right out of our mouths!

---

7

In March of 2018 Monty was diagnosed with epilepsy after having had a few frightening seizures.

Mikala and Michael told The Purrington Post:"This little, amazing boy has been through so much in his life, but we are always surprised at what a fighter Monty is!" Monty is still on epilepsy medication, but only a kitten dose. As of June 27th, 2018 Monty had been seizure-free for…. wait for it… 100 DAYS! Go Monty Go!