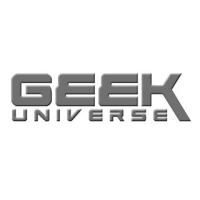 Geek Universe
Bad Fanfic Friday: "Jar Jar's Fruitcake"
May the fourth be with you, Fandom! I know what you're thinking; "fruitcake" must be code for something, this has got to be going down a weird and horrible path I can't follow (+10 internets if you see what I did there). Unfortunately, this story is just as advertised: Jar Jar Binks bakes a fruitcake and it's extra yummysa, even to Anakin, who is normally not a fan of fruitcake. Sadly, there's no recipe for "Grandma Gungan's Extra Yummysa Fruitcake," but there is a link to the full story in the Via below.
Happy Star Wars Day! Honor the Jedi within by checking out our Star Wars-themed Cheezburger site!