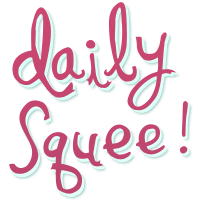 Daily Squee
Reader Squee: Well Groomed
Moots says: "This is Havoc the guinea pig. Resting after a long day of grooming."
Getting one's hair to be super squee can be really tiring!
Do you have a squee pet that you want to share with the world? Send us your pet pictures and stories, and they could end up on Daily Squee!