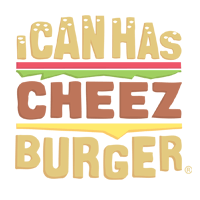 I Can Has Cheezburger?
Frida, The Military Dog, Is Honored With a Statue Due To Her Heroism During The Mexican Earthquake
A rescue dog that reached "hero status" for its work following the deadly earthquake in Mexico City last year got a peak at the new statue erected in its honor.
1

Frida and her trainer, Israel Arauz, were on the front lines of the rescue efforts in the wake the 7.1-magnitude earthquake that rocked the capital city and surrounding areas on September 19.

The dog is was credited with saving at least a dozen lives as she searched through the rubble in the days following the tremor.

---

2

The 7-year-old veteran rescue dog, had already been deployed to natural disaster areas at home and abroad, helping save a total of 52 lives, the Mexican office of the presidency tweeted before the earthquake.

---

3

A plaque honoring the duo reads: Memorable symbols of the strength Mexicans can have when we decide to come together for great causes."

---

4

Frida the Labrador retriever pressed up her nose against her bronze likeness at a ceremony at Parque Ecológico in Puebla City few days ago.

Alongside her is a sculpture of her trainer, Israel Arauz.

---

5

Frida has inspired the nation with her selflessness and love, and her extremely powerful nose.

---

6

Frida's Heroism during the Mexican earthquake

---

7

Frida would go on to save many more. At 8-years-old, she's still able to keep doing her amazing work.

As she gets older, she'll retire from active duty and start helping to train the next generation of four-legged hero.