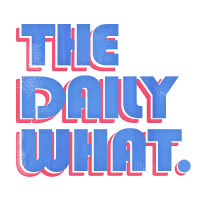 The Daily What


The Emmys happened last night.

Now we really care about television, but it's often tough to find room to care about the Emmys. You probably feel something similar.

This year had a few notable moments, so let us just share them with you so you'll know what went down.
1

Andy Samberg's opening video highlights all of the great tv on these days

The best part was when he popped up behind television shows.

---

Advertisement

2

Here's his opening monologue



It's not amazing, but it's worth watching if you like Andy Samberg.

And we do.

---

3

Viola Davis became the first black woman to win an Outstanding Lead Actress in a Drama Series



Her speech was some powerful, powerful stuff.



---

4

Game of Thrones won the big award



The Emmy for Outstanding Drama Series went to the fifth season of the violent-softcore-fantasy show.

David Benioff and D.B. Weiss also won for Outstanding Writing in a Drama Series with the episdoe "Mother's Mercy".

---

Advertisement

5

Peter Dinklage, and his covert manbun, won again

---

6

The biggest disappointment was that Amy Poehler didn't win

In her last chance to win Outstanding Lead Actress in a Comedy Series for

Parks and Recreation

, the Emmy went to Julia Louis-Dreyfus.

Amy was chill about it.

---

7

The biggest surprise was Jon Hamm's win for Outstanding Lead Actor in a Drama Series

After 16,

16

, nominations for the incredible

Mad Men

, Jon Hamm finally was awarded the Emmy in his last chance to receive it for that show.

He made his way up to the stage with grace.