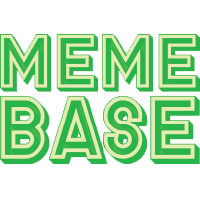 Memebase
There's a new meme in town and his name is Ronnie Pickering. After blowing up at a motorcyclist in traffic, Pickering has found himself at the mercy of the internet, becoming the subject of an endless stream of remixes. Check out some of our favorites below (warning: not safe for work language ahead):
---

Advertisement

2

Okay, but who do you think you are?

---

3

He's got a secret identity!

---

4

Just kidding, he's not Ronnie Pickering at all

Don't be mad, somebody had to do it.

---

Advertisement

---

6

With a name like that, Ron's ready for Hollywood

---

7

If you don't know who he is by now, you'll definitely remember him after these performances

---

Advertisement

8

He could have greatly improved Spider-Man

---

9

Don't you know who he is by now?

---

10

Somebody give that man an Oscar!