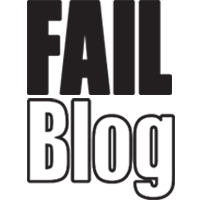 FAIL Blog
Panicked Guy Hilariously Loses It After Failing To Recognize Facebook Profile Prank
This hilarious misunderstanding gathers its roots in Drayson Lim posting a JOKE Facebook status about his house in Sengkang being broken into. From there we learn that fortunately the "robber" left behind his phone, and Lim was able to deduce who the culprit was off that. Thing is, the clever bastard put up a link to the "culprit's" profile, which actually ends up redirecting you to your profile. Fortunately for us at Fail Blog, one man failed terribly in the way of comprehending the prank, and hilarity ensued.
---

---

3

This dude goes and files a damn police report over the matter of his "imagined framing".

---

---

---

---

---

---

---

---

11

Gotta love the shameless self-promotion in the midst of his fleeting viral status.