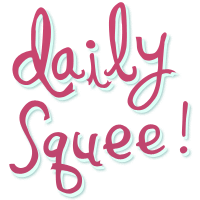 Daily Squee
Reader Squee: Newborn Bunny
Our Submitter says: "This little guy was a surprise result of my younger siblings letting two of our Rabbits mingle. His father's name is Cinder, so we named him Chip, as in a chip off the old (cinder)block."
What a clever name and squeedorable, baby bun-bun! He might not have been planned, but we all hope he is welcomed and loved now.
-Sally Squeeps
Do you have a squee pet that you want to share with the world? Send us your pet pictures and stories, and they could end up on Daily Squee!