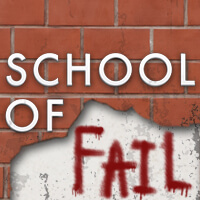 School of Fail
Making Holograms You Can Feel!
Technology has changed rapidly over the last few years with touch feedback, known as haptics, being used in entertainment, rehabilitation and even surgical training. New research, using ultrasound, has developed an invisible 3-D haptic shape that can be seen and felt.

The research paper, published in the current issue of ACM Transactions on Graphics demonstrates how a method has been created to produce 3D shapes that can, be felt in mid-air.

The research could change the way 3D shapes are used. The new technology could enable surgeons to explore a CT scan by enabling them to feel a disease, such as a tumour, using haptic feedback.