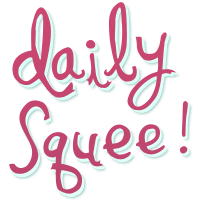 Daily Squee
Reader Squee: Jack Looks Like a Muppet
Kali says: "In addition to his Muppet-ness, Jack also runs a one-dog "Sock and Shoe Relocation Service." The fee is one dog treat."
Wow! Jack isn't just squeedorable, he's talented too!
-Sally Squeeps
Do you have a squee pet that you want to share with the world? Send us your pet pictures and stories, and they could end up on Daily Squee!