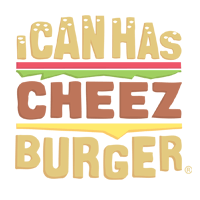 I Can Has Cheezburger?
Because It's the Cheez Olympics!
Have you ever wanted to see your behind-the-scenes burgers compete for the great Cat King Trophy? Check out episode 3 of LOLwork to find out who won! Be sure to watch LOLwork on Bravo on Wednesdays 11/10c and head over to the LOLwork site to create your own captions!