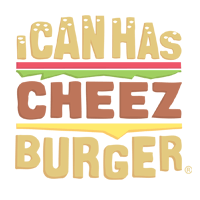 I Can Has Cheezburger?
Imagine, offices filled with good dogs. Good boys that help out in any way they can and all they ask in return is a little treat, or maybe even a belly rub. Well, for those working in WeWork, they don't have to imagine. They live it! Working with good boys you wished you worked with!
1

The Good Boy Receptionist

Every functioning office has a receptionist that you need to deal with. But with this good boy, can you even get mad when he asks you to "please wait, he's doing the best he can?!"

---

2

The Good Boy That Loves To Help Others

Ever had writer's block? Or maybe a brain fart and you just couldn't think anymore? This good boy will help you through it!

---

3

The Good Boy That Knows How To Sniff Out People Right For The Job

Interviewing people is such a process. You have the resume, the calling, the questions, the scheduling, the actual interview and then you're left with okay now what? Was it a good interview? Did I ask the right questions? Etc.. But then there's that one. The one that gets things done handled and can direct a conversation.

---

4

The Good Boy Delivery Guy

Imagine: You are looking all around for someone to hand off a piece of paper, but they are in a meeting. Meaning you can't do anything until they see it. Problem? Well, that's why you wished you had a good boy delivery guy that is just so cute, who would get mad to be interrupted during a meeting!

---

5

The Confidence Boost Good Boy

Important meeting? Kinda nervous? This good boy has got your back. He'll show off to all your audience with every command you give!

---

There is always that one person in the office that just doesn't get the silent and non-written kitchen code. AKA don't eat food that isn't yours! Well, good thing your best bud is watching out for you while you do your work!

---

7

The Good Boy Double Checker

Sometimes you'll be working on something for hours and just as a precaution you want a second set of eyes. Maybe you missed something or maybe you had no idea what you're supposed to do and now it's all wrong and you need to start over! Sometimes it's better to ask and double check.

---

8

The Good Boy That Takes All The Good Notes

Meetings tend to drag on, and on, and on. At some point, you just forget everything they were saying. So we all count on that one that has the best handwriting and basically the best note taker to be writing everything down.

---

9

The Good Boy 'Mother Hen'

Every office has that one amazing, "how does she do it!" worker. From organizing schedules, taking calls, working full time, baking everyone's birthday cake, fixing the coffee machine when it breaks, etc... you know who we are talking about!

---

10

The Good Boy That Keeps Your Chair From Being Stolen

Your chair. You've spent time, maybe even months adjusting it to be exactly how you want. Now imagine, you come back from the bathroom and someone decided to TAKE YOUR CHAIR! The audacity! Good thing you don't imagine it that often when you work with your trusty good boy that makes sure, it's your chair!