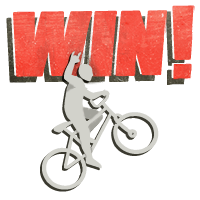 WIN!
Good Guy of the Day: Chicago Blackhawks Player Helps Disabled Girl Skate, Score a Goal
A little girl named Cammy was born unable to walk or speak, but she is a huge hockey fan and hoped to one day be able to hit the ice.
Her dream was recently made possible, thanks to a kindhearted defenseman from the Chicago Blackhawks.
Watch the heartwarming moment above as her favorite player, Duncan Keith, sets her up with some skates and an assist.