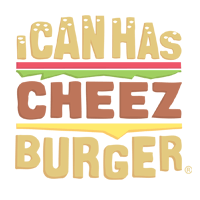 I Can Has Cheezburger?
I Have Never Been Closer to Blind, Passionate, Uncalculated Murder than this Very Moment
It's one thing to own a pair of hideous shoes, but have you ever thought about the fathomless joy it would bring to own ONE GIANT HIDEOUS SHOE? Look no further than this monstrous pet bed! Its a giant shoe! That your cat/dog/style-deprived-pet can sleep in! What more can you want out of life? Bring fashionable* options into your pet's sleeping schedule.
*ICHC is not responsible for any fashion-motivated bodily harm you may suffer when your cat/dog/style-deprived-pet discovers what you bought for them to sleep in.