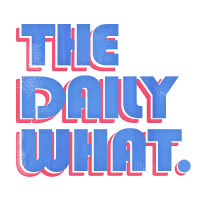 The Daily What
Twitter's Sexy Obsession With the 'Making a Murderer' Defense Attorney Shows That Everyone Wants a Hero
Twitter has come down with a strange crush on Dean Strang and Jerome "Jerry" Buting. These two intrepid defense attorneys from the increasingly popular 'Making a Murderer' series have struck a chord with the audience in a way that might give new meaning to justice porn.
1

First of All, There's an @SexyDeanStrang Twitter Profile

---

2

And His Pickup Lines Will Make You Swoon

---

---

---

5

With His Immutable Sense of Justice, It's No Wonder the Ladies Love Him

---

---

7

But Let's Not Forget About Jerry Buting, Strang's Sexy Sidekick

---

---

9

If You Haven't Seen the Show Yet, Here's a Stunning Image of the Two Heartthrobs

You're welcome.