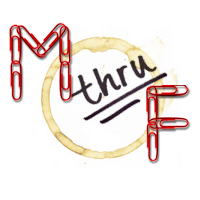 Monday Thru Friday
Time Attempts to Rebuke a Generation of Millennials, Millennials Sass Time Right Back
"Millennials are lazy, entitled narcissists who still live with their parents. Why they'll save us all."
That was the original cover headline for Time magazine's May 2013 issue. Naturally, when you try to fire a pellet gun of humor at the internet, the internet usually returns fire with an intercontinental insult bazooka. Joel Stein, the Time contributor who wrote the 'Me Me Me Generation' article is learning this all too well now, as his article has now been appropriately lambasted and meme-ified just about everywhere.
What Stein also failed to realize is that magazines like Time have a long and storied history of calling generations entitled. They're like your senile old grandpa telling the story over and over again about how he mowed down like 1,000 confederates at Gettysburg before he was shot in the arm. Gettin' old, Gramps...