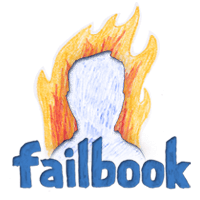 Failbook
Twitter Shuts Down Calgary Police's Account During a Flood Emergency Because They Had Reached Their Daily Maximum Number of Tweets
There is currently widespread flooding in southern Alberta, prompting the Canadian government to order the evacuation of nearly 75,000 people concentrated around downtown Calgary. Throughout the day on June 20, the official Twitter account of the Calgary Police Department was being updated furiously with the latest news concerning the flooding, including updates on military response, newly stricken areas, as well as general safety tips for evacuated citizens.
That is, until the account was suspended for the rest of the night for exceeding the daily tweet limit. The CPD couldn't post any updates on the situation, and even had to have one of their constables, Jeremy Shaw, use his personal Twitter account to take over live tweeting.
It took over two hours for the Twitter support team to respond and lift the CPD's account suspension, which may not seem like much, but let's remember: two hours is a long time when you're in the middle of a civil emergency.