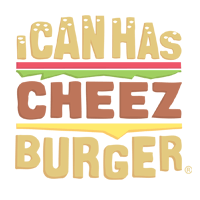 I Can Has Cheezburger?
Another Super Bowl is on its way and as millions tune in to watch their favorite teams battle it out on the field, guess what we will be looking out for? That's right, commercials featuring CATS! While we wait for the newest ads from the companies that shell out $4.5 million for 30 seconds of airtime during the Big Game, here are a few of our favorite Super Bowl commercials from years past…all featuring cats, of course! Via: The Cattington post
1

The "cat herders" commercial is one of the best remembered of all Super Bowl ads. Aired back in 2000, it was widely considered to be the most entertaining new ad that year.

---

Advertisement

2

Ameriquest Mortgage uses an hilarious sequence of events, ending in an apparent cat homicide, to tell us "don't judge too quickly… we won't". This ad originally aired during the 2006 Super Bowl.

---

3

Who could forget the E-Trade commercials with the talking babies? Do you remember this one from 2011, featuring Peppers, the sneezing cat?