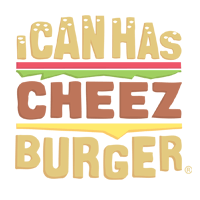 I Can Has Cheezburger?
If you want to become your cat, you must first take a photo of your cat (make sure to catch their fur in good light) and submit it to shindo rinka, a creative planning office in japan and wait. wait for your custom cat mask.
Japanese creative studio Shindo Rinka joins forces with modeling workshop 91 and together the collectives launch a service that produces incredibly realistic cat masks. The curious initiative is quite interesting as it attempts to give pet owners a chance to bond with their feline friends on a level that is more in-depth.
Shindo Rinka and 91's offering is completely customizable. Consumer who want to partake in this opportunity will have to submit a photo of their pet, which the designers can use as a reference point. After careful consideration of the features of the image, the skilled sculptors will begin making the custom realistic cat mask with a 3D mold that will be covered in fur. The details and "facial extremities" will be replicated by hand.
Via: Trend Hunter