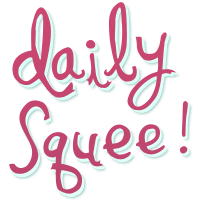 Daily Squee
Squee Spree: Kittens in Leaves Take the Win!
It was a close race, but between kittens and puppies between kittens and puppies, it's the kittens that are most preferred to gaze upon while romping in fallen Autumn leaves. Congratulations! We'll be featuring pictures of these sweethearts all week, so be sure to check in often!

Do you have an idea for a furry face-off? Let us know what you'd like to see featured in the next Squee Spree!