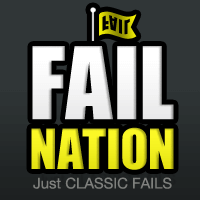 FAIL Nation
And The Guy With "MURDER" Tattooed on His Neck Was Charged With... Murder.
From the New York Daily News:
A Kansas man charged with first-degree murder is afraid the tattooed mirror-image letters spelling out the word "murder" across his neck might prejudice a jury, so he is asking for a professional tattoo artist to remove or cover it up.

Prosecutors say they aren't opposed to Jeffrey Chapman covering his tattoo, but Barton County's sheriff says he's against transporting Chapman to a licensed tattoo facility — the only places tattoo artists are allowed to practice under Kansas law.