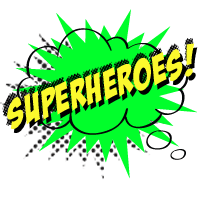 Superheroes
Gwen Stacy Is Spider-Woman
This is pretty awesome guys:
The second [Edge of Spider-verse] will take place in a universe where Gwen Stacy was the one bitten by a radioactive spider and became Spider-Woman. Latour says that he will explore the differences in Gwen's approach to being a hero as compared to what we know of Peter Parker.

"Counterbalance all that with what I think is a fun, modern story about a young woman struggling with what she wants out of life," he says. "Gwen's in a band, she wants to be an artist—but how practical is that when suddenly you can lift cars and stick to walls? What happens when you wake up and find you are basically a gun? Do you have to carry a badge too? Is it selfish to want something else?"