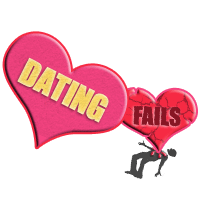 Dating Fails
Need to Please Your Man? Change Everything About Yourself!
Ten months after altering her interests, appearance, behavior, and opinions to please her boyfriend, Michael Gartner, local woman Gabrielle McMullen is now enjoying a happy, lasting relationship with her long-term partner, the cheerful 27-year-old told reporters Friday.

"When I first started dating Michael, things were a little tense and uncomfortable because there were aspects of my personality that didn't appeal to him, but once I suppressed my thoughts and feelings and completely changed who I am, everything got better," McMullen said of her formerly flagging romance, which was blissfully revived the instant the quiet and introverted woman began forcing herself to attend loud parties, switched her typically understated dress in favor of more feminine and revealing clothing, and resolved to abandon her passion for activities and issues that held no interest for her boyfriend.