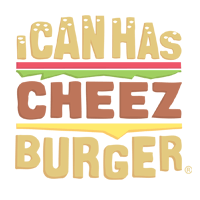 I Can Has Cheezburger?
Juan Oliphant is a multi-talented photographer and ocean diver based in Haleiwa, Hawaii, United States. Juan focuses mainly on the ocean and underwater photography. He is also co-owner of One Ocean Diving and co-founder of Water Inspired Conservation Group. On his home page, he explains: "Photography is a tool, its the way I can speak up for them, a photo is worth more than a thousand words in every language, I try to capture as much feeling and evoke as much emotion as I try to evoke people to ask questions. I want to capture and share moments that start a conversation about the animals and the connection and relationship we have with them. I use my time, talents, and work around the world to help change people's fear of sharks into fascination and respect. I hope my images inspire you to take another look, questions perceptions, and join me to be the change to help save sharks and the ocean." For more, check out his beautiful instagram page.
1

rying to back up and give some space for this curious mom and baby humpback whale.

---

Advertisement

2

When ur trying to do underwater yoga and hold plank but u keep getting interrupted.

---

3

I LOVE this shark, she was one of the most amazing individual beings I've ever met

---

4

I understand the principle of not touching wild life, keeping nature pure and pristine. But when a 2 ton shark decides to engage you, you may have to engage it back.

---

Advertisement

5

ocused documenting this massive white shark named "Haole Girl" on her vacation

---

6

The ocean is incredible, the marine creatures I've been fortunate enough to meet and the things I've seen never cease to amaze and astound me.

---

7

Something that I have been dreaming about for years.

---

Advertisement

8

Calm, cool, and relaxed as an apex predator

---

9

gently guides one of the largest documented #GreatWhiteSharks away

---

10

This whale watching boat got the experience of a life time.

---

Advertisement

11

@oceanramsey and family

---

12

You have to swipe left to see the top side shot of this great white shark jumping straight up, and not going forward but rather just sinking straight down.