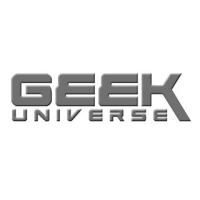 Geek Universe
There's a New Dolores Umbridge Story on Pottermore
JK Rowling has released a new Harry Potter tale for Halloween on everyone's favorite character to hate, Dolores Umbridge. She also gives us a look at what inspired the character, which as it turns out, is a teacher Rowling once had.
If you don't have a Pottermore account, you can read the full story on Today. It starts out like this:
Dolores Jane Umbridge was the eldest child and only daughter of Orford Umbridge, a wizard, and Ellen Cracknell, a Muggle, who also had a Squib son. Dolores' parents were unhappily married, and Dolores secretly despised both of them: Orford for his lack of ambition (he had never been promoted, and worked in the Department of Magical Maintenance at the Ministry of Magic), and her mother, Ellen, for her flightiness, untidiness, and Muggle lineage. Both Orford and his daughter blamed Ellen for Dolores's brother's lack of magical ability, with the result that when Dolores was fifteen, the family split down the middle, Orford and Dolores remaining together, and Ellen vanishing back into the Muggle world with her son. Dolores never saw her mother or brother again, never spoke of either of them, and henceforth pretended to all she met that she was a pure-blood.
Happy Halloween, Potterheads!