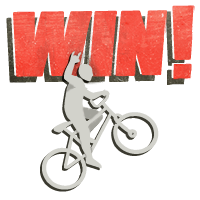 WIN!
Start Your Year Right With This Win Compilation from January 2017 — All The Wins One Month Can Hold
Whether you like snowboarders being carried by giant drones, a robot coffeemaker, or a wall-climbing cat, there's something in this Win compilation for you.

I mean, you got Super Mario Legos, a Harlem Globetrotter sinking shots from a the top of a building, and a dude stopping a subway train with his bare hands. What more do you need? Stop being miserable and watch this. PLEASE.
It's great. Watch it and feel alive again. This guy's waiting for you: