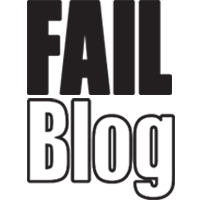 FAIL Blog
Controversy of the Day: PacSun's Upside Down Flag Shirt Causes Memorial Day Fury on Facebook
A black and white American flag t-shirt spotted at a Pacific Sunwear in Alabama this weekend has a lot of people seeing red.
Rachel Zawacki-Kuss uploaded the above photo to Facebook on Saturday, with a message saying that she would never be shopping at the store again.
"Seeing the flag used that way was incredibly upsetting to me," she wrote. "The display was in bad taste, it was disrespectful and insensitive to the sacrifices that have been made by so many service members."
According to the U.S. Flag Code: "The flag should never be displayed with the union down, except as a signal of dire distress in instances of extreme danger to life or property."
It sells for $23.95 online and is actually part of a line of clothing in collaboration with the A$AP Mob, a hip hop collective from New York.
But her post still struck a chord with lots of people online considering that it was Memorial Day weekend, a holiday intended to pay tribute to fallen men and women in the armed forces.
Angry Americans are expressing their outrage by posting messages on both the PacSun Facebook page and the A$AP Mob page criticizing the group and demanding that the shirt be removed from stores.


It has since been removed from that specific store in light of the complaints, according to the NY Daily News.
Just a few weeks ago, Under Armour was involved in a similar controversy, in which the clothing company was forced to apologize for selling an Iwo Jima basketball t-shirt.
PacSun's Twitter account has been promoting some other American Flag themed designs for Memorial Day as well, including various shirts, shoes, bathing suits and tank tops.
So if you aren't a fan of the flag shirt, they offer plenty of other options to show off your patriotism like these two.