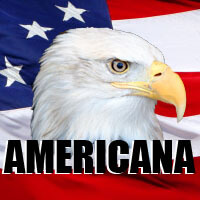 Americana
Social Media of the Day: Lil' Hillary is the Only Political Instagram You Need to Follow
There's a new star of the 2016 presidential election, and she only stands 6 inches tall.
Instagram users @hellohunter and @lil_brunch are the geniuses behind the Instagram account lil.hillary, a parody feed that features a Hillary Clinton action figure on the campaign trail.
"[We] noticed Hillary doesn't have an Instagram account for her campaign and decided it was our duty to help her out," hellohunterr wrote on Instagram.
Just like the actual candidate, Lil' Hillary is determined to be elected President of the United States. But she keeps getting caught in ~crazy~ situations.
Like taking public transportation…
Stopping at her favorite Chipotle…
Dealing with the pesky press…
Taunting the Republican competition…

And unwinding after a long day with an adult beverage.
The good news is, there are enough tiny Hillarys to go around! You can own your very own miniature Clinton for $14.99.
But after taking a scroll through this Instagram feed, one thing is for certain: there can only be one Lil' Hillary.