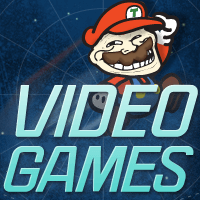 Video Games
Tune in Sunday Night at 7PT/10ET for Cheezburger's Live Coverage of Bethesda's E3 Press Conference!
E3.

E3 never changes.

Actually it does, because this year marks the first year ever that Bethesda will be having its own conference at E3, and this year is all about everything Fallout 4! Tune in for new features, gameplay highlights, and all the latest news coming out of Bethesda regarding the most highly-anticipated game release of the year.

Speaking of releases, Bethesda should also be announcing the game's actual release date. Fingers crossed for 2015.