Clara Oswald (Coleman) has been The Doctor's companion since 2013, when Amy Pond and Rory Williams were trapped in the past by Weeping Angels. The Coal Hill School teacher has been through an Anniversary Special, a regeneration, and has surpassed all but Amy Pond as the longest serving companion of New Who, but it looks like that may end soon.

New rumors are suggesting that Jenna Coleman will be leaving the series sometime after Christmas to star in an ITV series portraying the early years of Queen Victoria's reign in England. The BBC has yet to comment on these new allegations.

Similar rumors were circling toward the end of Who's eighth season, but the actress returned for this year's season nine. If she does leave, I'm sure Clara would only want The Doctor to do one thing: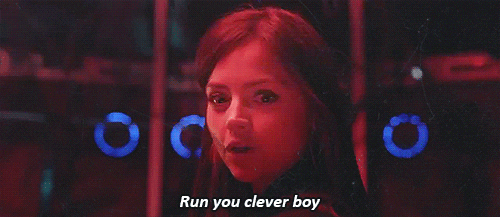 And remember her.