Owners of a Rhode Island farmhouse said to be the inspiration behind the 2013 horror film The Conjuring are suing Warner Bros. because enthusiastic fans keep trespassing on their property.

Norma Sutcliffe and Gerald Helfrich say the film intentionally marketed the film as a true story and published the location of their home.
If you forgot about The Conjuring, this horrifying GIF should remind you.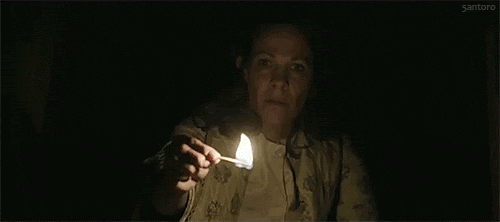 The film follows real-life paranormal investigators Ed and Lorraine Warren who visited the home back in the 70s'. It took in $137 million at the box office and was a major hit.
Court documents say the success of the film has caused a headache for the homeowners.
"The property was inundated by curiosity seekers and trespassers who, at all hours of night and day, come to and on to the property, approach and seek to enter the house, take photographs and videos, ignore the 'no trespassing' signs, fences, and barriers installed," court documents state.
Sutcliffe and Helfrich are seeking unspecified damages from Warner Bros., the director and numerous individual trespassers.