Daniel Fleetwood, the terminal cancer patient who charmed the Internet and ultimately had his wish come true of seeing Star Wars: The Force Awakens early, has died. He was 32.
The Star Wars superfan was treated to an advance screening of the new film last Thursday after an Internet campaign brought global attention to his situation.
He was dying and his final wish was to see this movie.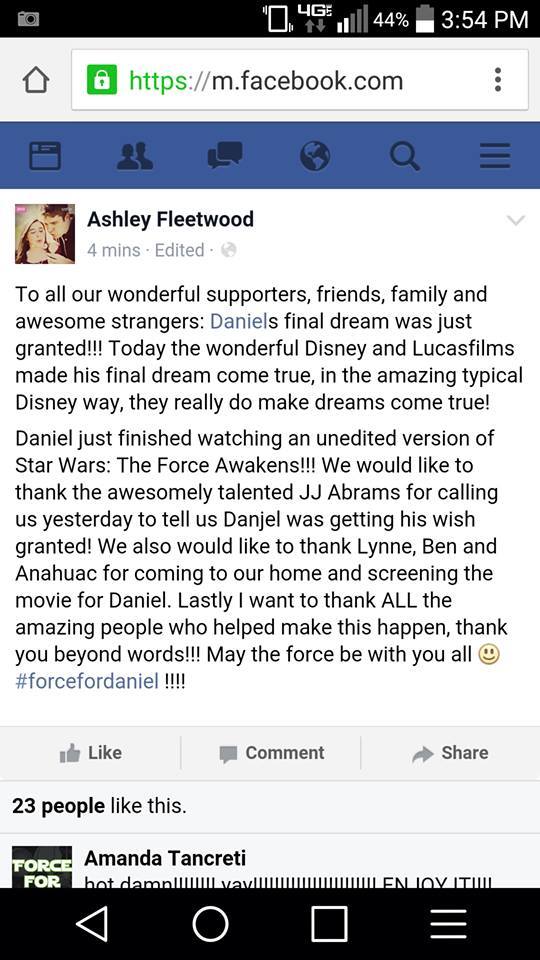 His wish was granted, but in a bittersweet turn—Fleetwood died Tuesday in his sleep at home.
Star Wars actors (like Mark Hamill, Peter Mayhew and John Boyega) and others associated with the film sent their well wishes to his family and remembered him for the amazing fan that he was.
#ForceForDaniel glad you got to see the movie more importantly that you slept in peace. God bless you man x x you inspire me xx

— John Boyega (@JohnBoyega) November 10, 2015
Daniel has now become one with The Force.