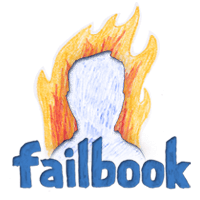 Failbook
Twitter user Pokéfan Libby was on a quest to catch 'em all when she stumbled upon a seemingly impossible to reach gym near a fountain in Wellington Harbour, New Zealand.
While pondering the idea of how to capture it, Libby noticed a kayak on a direct bath to the gym... Sure enough it was two Pokémon GO enthusiasts.
The gym (once belonging to Team Yellow) was on its way to be claimed by kayak for Team Blue by Kelsey Thompson and Lizzy Eden.
AMAZING
---

Advertisement

---

---

---

Advertisement

---

---