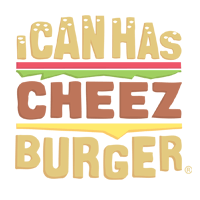 I Can Has Cheezburger?
Man Was Told His Rescued Puppy Wouldn't Live Long So He Decided to Take a Video of Her Every Day
Pegasus is a giant, white, wonderful Great Dane who spends her days charming everybody she meets, and occasionally going kayaking with her owner, filmmaker Dave Meinert. Pegasus was a sick four-week old puppy when she was rescued from a backyard breeder, the only one of her siblings to survive puppyhood. The gene that causes Pegasus to be white can also lead to deafness and blindness but none of this mattered to Dave who rescued her. Dave was told that she wouldn't live long, so he did what any loving guardian/filmmaker would do and set out to document his beloved pup's life. With the help of animal behaviorist Kieron Piper, Pegasus learnt to run on a treadmill for a short time each day. Dave set up a camera in front of the machine to capture Pegasus' progress. The clips became a time lapse shot over 5 months that shows Pegasus growing bigger and stronger. Months later, Pegasus is healthy and happy. Although Meinert doesn't know how long his best friend will live, he cherishes every second he gets to spend with her in the meantime.