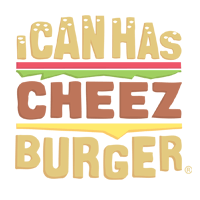 I Can Has Cheezburger?
What Does Catnip Do? Getting High With Smoothie The Cat
Catnip- what does it do exactly? Are cats really getting high because of it? And why are some cats completely into it and others aren't? Enjoy a catnip party with Smoothie & Milkshake, and see how they'll react to it.
Did you know that only about 50 % of cats respond to catnip? And they all react in different ways: some cats are getting more mellow, others go hunting & some cats will just roll over the floor (like Smoothie does in this video). Usually the response will last 5 to 10 minutes, after which the cat becomes temporarily immune to catnip's effects for roughly 30 minutes. The chemical that gives the reaction is called "nepetalactone". Catnip is considered to be non-addictive and completely harmless to cats, so don't worry, it's not dangerous! Catnip plants are popular in herb gardens and grows widely as a weed.