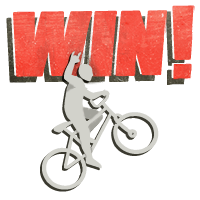 WIN!
Adam Sandler Found His Look-alike From a Picture on the Internet and Invited Him to a Movie Premiere
Adam Sandler's new movie just got some serendiptious free advertising. Apparently the main character's name is Max Kessler, but Max is real so he posted this image on Reddit:


via therealmaxkessler

So then actual Adam Sandler responded in the thread and Max responded back.



via AdamRSandler, therealmaxkessler

And then Sandler invited Max to the premiere of 'The Do-Over'.



via AdamRSandler

Of course he went, met his celebrity doppleganger and the rest is history.