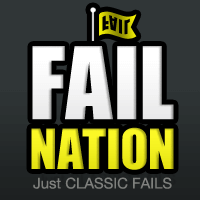 FAIL Nation
Is This Woman a Slapstick Comedy Genius or the Queen of Bringing Real Pranks Back to the Internet?
Paige Ginn loves to get a good reaction out of strangers. Ginn's falls are all real, and she has the scraps and bruises to prove it.
Is she a slapstick comedy genius like Chevy Chase? Or is she just bringing real pranks (looking at you 'Social Experiments' and paid actor pranks) back to the internet?
---

2

Literally trippin. Thanks for all love... And the hate too, I guess!

---

---

---

---

---

7

Ginn even capitalized on the audience during her own Graduation

---

8

She also specializes in being a store creeper...