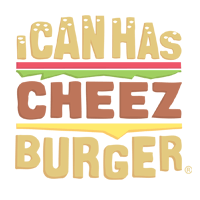 I Can Has Cheezburger?
This very well just might be the greatest rescue stories of our time!
This particular black bear wandered from his home in Osceola National Forest to a residential area in Alligator Point, Florida. He was following his nose and was seen shuffling through residents garbage. The wildlife authorities set out to capture the bear and return him home to the forest when things took a turn for the worst.
1

Here the bear can be seen rummaging through the residential area, the authorities attempted to sedate the bear so they could safely transport him back

---

2

The moment the tranquilizer dart hit, the bear took off

---

3

He ran towards the oceans and hopped into the water

---

4

And as the bear began to swim out into the gulf, the tranquilizer dart began to kick in and he become drowsy and started to drown

---

5

Thankfully, Adam Warwick, who is also a biologist with the Wildlife Commission was on the scene and came to the rescue!

---

6

With no hesitation and no fear, Warwick grabbed the giant bear

---

7

At this point, the bear was losing feelings in his legs, and crawled onto Warwick as he struggling to stay afloat

---

8

Warwick, was calm and collected as he began to drag the bear to shore

---

9

But keeping a 400lb black bear afloat as it loses it's ability to keep its head above water was no easy task!

---

10

The brave biologist just keep swimming

---

11

He somehow managed to tow the bear 25 yards back to land!

---

12

And once they reached the shore, the groggy bear and exhausted Warwick were hoisted onto land.

---

13

Officials had to use a tractor bucket to move the sedated bear, as he weighed too much for the crew to handle.

---

14

Warwick was there the entire time to ensure his buddy made it safely onto the transport vehicle. We're sure if the bear hadn't been so groggy, he would be giving Warwick a big bear hug, as a thank you.

---

15

The bear was returned to the Osceola National Forest and is looking a lot happier these days!

Thank you Adam Warwick for your bravery in rescuing this beautiful animal!

You are a true hero!