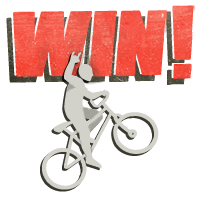 WIN!
Matthew McConaughey Has a Ridiculously Under-The-Radar YouTube Channel, and It's Glorious
Well, I guess had, seeing as this sht's expectedly gone viral. How did so many of us miss this guy's masterpiece? The account was discovered by AdAge after a Reddit user spotted it. The 46-year-old went from having just 240 subscribers to having nearly 49,700.



"That's so f—king weird. He's verified and everything," the user said. "I'm genuinely shocked that an [Academy Award-winning] actor can put out a video and get under 1,000 views in a year."

Here's to hoping that now that his secret's out, he brings some new life to his next series of videos!