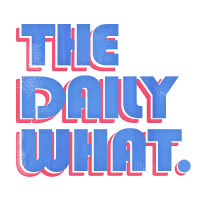 The Daily What
Tech War of the Day: Apple Sees Samsung's Explosions, Raises Them a Burning iPhone
In the ongoing war between Apple and Samsung, the battle has turned not towards more practical and useful products and services, but rather which company can impart the most damage on its users.
As has been reported, and even mocked by the president and Grand Theft Auto, Samsung has been the champion of flamable phones for the past few months. Samsung has been an innovator in how to leave their users with burns thanks to the explosive Galaxy Note 7 smartphone.
That was until the Silicon Valley stalwart Apple has had their say.
After falling asleep watching a movie on her iPhone 7, a pregnant Australian woman awoke to several "superficial" burns on her arm, leaving "an imprint of the phone and charger etched into her skin," according to Metro.
While she's probably relieved that the phone didn't blowup, Melanie Tan Pelaez did claim to also "experience sudden pain, pins and needles, numbness and shortness of breath." Genius Bar can't fix that.
The burns, Pelaez was told, wouldn't be covered under the warranty, as Apple "allegedly denied that the phone was to blame 'as it didn't have a distinct smell' and told her the phone usually shuts down if overheating occurs." The phone has since been sent to California for testing.
Hey, if it doesn't smell like an Apple burn, it's not an Apple burn. Now, let's see Samsung build an explosion with a signature smell. Google Pixel, you smell what we're cooking?