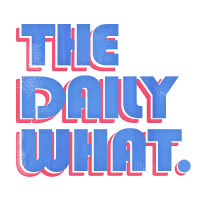 The Daily What
Fan of the Day: Stars Wars Fan Spends 10 Years on Perfect Replica of Millennium Falcon
There are few people more dedicated and forgiving than Star Wars fans. No matter how bad the movies get or how much money they waste, the fans always return to Degobah to continue to their training.
Meet Kevin Hill, an artist Rotherham, England, who in 2006 decided to build a scale model of Han Solo's ship, the Millennium Falcon, from scratch. The process would take 10 years to complete, but get this, he decided to do this after the prequels had been released.
Hill made the model for a friends sci-fi convention, thinking at the time that the last Star Wars movie would be Revenge of the Sith, and yet, he persevered. After all, no one knew that their were more movies coming at the time.
via The Daily Mail
The model is 1:18 scale model, which is 6-feet long and 4-feet wide, and weighs 168 pounds. Started when he was 35, the model took a decade to finish, meaning a 35-year-old may have seen the three prequels and still went ahead with the project.
To his credit, he doesn't even care that much about Star Wars, so the fact that the prequels are terrible probably didn't even matter much to him.
"I'm not a massive Star War fan — I don't collect anything — but I just love Sci-fi movies," he said.
via The Daily Mail
According to The Daily Mail, "The surface detail mainly comprises model-kit parts, space toy parts and other random salvaged items. The larger structural details such as cockpit and radar dish are vacuum formed using MDF moulds and he has used LED lights for the cockpit and thruster lights. Such is the level of detail he has added scars to the paintwork to demonstrate weathering."
The model is quite impressive, almost as impressive as his desire to complete in spite of the world's reaction to the prequel trilogy. Hill's Millennium Falcon is set to sell at auction for about $7,600 to a world ready to love Star Wars again.
Check out the model below. It's even more impressive knowing that this man may have seen the prequels and still went through with this: