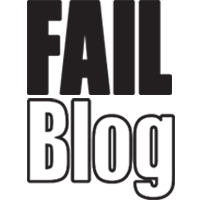 FAIL Blog
This 13-Year-Old Destorying AC/DC's Thunderstruck on Acoustic Guitar Should Make Us All Ashamed for Even Looking at a Guitar
There is nothing in the world cooler than electric guitars. Maybe french fries, but that's a huge maybe.


But how are we supposed to deal when a 13-year-old plays one of the most iconic electric guitar solos on an acoustic guitars and makes it even better. Like look at this kid:
Behold! 13-year-old Chinese boy with mind blowing guitar skills attracts huge attention online pic.twitter.com/3QVmReUoiO

— People's Daily,China (@PDChina) March 20, 2017
Come on, dude.
Liu Jazhuo, a 13-year-old boy from the Gansu province in China, has been playing guitar since he was seven and is currently demolishing Angus Young's signature solo on Twitter. It's enough to make me look at my Univox Hi-Flyer, shrug, and say, "What's the point?"