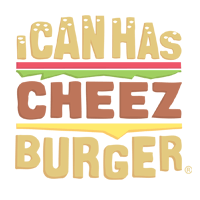 I Can Has Cheezburger?
Remember the 101 Dalmatians film? After watching that as a child, I would fantasize about rolling around in a pile of puppies as they frolicked around me. Sounds like a fantasy, right? Well a woman in Australia is living this dream after her pet dalmatian gave birth to 19 puppies, breaking the world record for the number of puppies born in one litter. And the pictures are ridiculously cute.
This is Melissa O'Brien, whose pet dalmatian Melody gave birth to 19 puppies in June 2019. Melody put on 15 kg during her pregnancy, which made Melissa suspect that it was going to be a big litter. But she never expected 19 puppies.




---

Melody gave birth via C-section, and 8 vets were required to look after the "never-ending supply" of puppies. Once the puppies started coming, Melissa and the vet had to keep restarting the head counts to keep up with the puppies. It took four head counts to believe that there were 19 puppies.

---

Melody is now the proud mother of 10 boys and 9 girls, who all, fittingly, have the names of Disney characters. Belle and Pumbaa are in there. Melody isn't going to give birth again - 19 in one litter are quite enough.

---

The puppies all came out white and without spots, which started to appear about 4 weeks later (but this is normal for dalmatians). They've had no trouble finding homes - there are only 6 puppies left now. If you happen to live near Albury, New South Wales, get in there quick! Otherwise, enjoy these puppy GIFs to satisfy your need for puppy love.