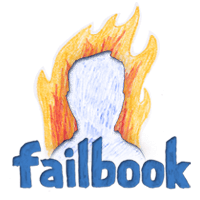 Failbook
J.K. Rowling Goes Off on Homophobic Haters and Shares Theories on Stopping Internet Trolls
Christian Voice, "a UK-based prayer and lobby group praying for national repentance and working for godly government" went after Olympic diver Tom Daley after he was knocked out of 10m platform dive in the semifinals and J.K. Rowling was there to have his back.
Along with J.K. Rowling, there were numerous other accounts who chimed in to give their two cents. This sparked an online argument on how to properly deal with a troll.
Here's what J.K. had to say:
---

---

---

4

The difference between gay married and "married"....... WAT?

---

5

Right on queue, J.K. to the rescue!

---

6

Some people think that J.K. should stay away.

---

7

This is what she thinks.