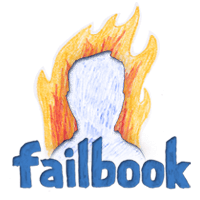 Failbook
Girls Are Naming Their Vaginas Based off the Last Movie They Watched, and It's a Blockbuster!
Sometimes a hashtag will come out of nowhere and surprise the world with its greatness. This is one of those hashtags.
Nearly every woman on Twitter is getting in on #NameYourVagina. Girls are tweeting the name of the last movie they watched and BOOM a name for their vagina is born. The more horrifying the movie the better.