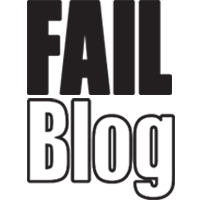 FAIL Blog
There you have it folks, peak vegan entitlement has been reached. It smells a lot like a nice steak grilling up next door. Apparently, Cilla Carden, a vegan woman in Australia sued her neighbors because she could smell them cooking meats and fish next door.
I wonder how many times she showed up red-faced, angrily knocking on their door, and frantically asking them to stop cooking their food before she took this to court? Maybe a few, half dozen, or not at all? Did she just go from 0 to 100 right away?
Carden's made a claim that her neighbors are grilling meats and fish in their own backyards to piss her off on purpose. I mean, can you even argue with that level of delusion?
The case ended up making it all the way to Western Australia's Supreme Court, where it was dismissed in favor of the neighbors, in July. The court asked for the neighbors to please direct their energy toward the resolution of their differences as best as they can. So basically, pull it together, and move on.
---

2

Naturally, people were ready to capitalize on the absurdity with a Facebook event.

---

3

The event was met with a whole lot of positive support as well.

---

---

---

---

---

---

---

---